How We Help You - Selling Your Home
Your Personal Real Estate Guides
Peter Schneider, Brenda Milmine, Ellie Schneider and Debbie Thomas
Working with a RE/MAX Agent
As your team of full time Real Estate professionals, we are committed to high standards of integrity and honesty. Making your Real Estate dreams and goals a reality is our passion.
You come first.
We will keep you informed every step of the way. We strive to create a low-stress experience through ongoing communication, knowledge and expertise.
We are your unfair advantage.
Waterloo Region has been home to all of us since we were children; it is not just a territory for us, it is our roots. When it comes analyzing local market trends we provide the ultimate hometown advantage.
Peace of Mind
You have our combined resources and skills dedicated to getting your home SOLD.
List & Relax.
Optimum Exposure
From start to finish, we are only a phone call away. Not only do you receive your own private access detailing the progress of your sale in real time, but you also have 3 highly skilled Realtors and full time Client Care Coordinator on your professional team.
Local Advantage
Whether this is your first time selling Real Estate or you have done this many times, our experienced team will expertly guide you through the process. We are with you every step of the way.
Brand Power
You will have access to our extensive list of trusted business professionals to help with your move. From Mortgage Brokers to Home Inspectors, Lawyers, Movers, Electricians, Painters, Plumbers and more. Never hesitate to ask us for a referral!
Serving your Residential & Investment Real Estate needs
in Waterloo Region
with experience, integrity and honesty.
Your Personal Real Estate Guides
Peter is highly experienced in his field with over 37 years experience as a Realtor in Waterloo Region. Preceded by his father and grandfather before him, Real Estate is in his DNA.
Peter has achieved some of RE/MAX's highest awards and has sold over 2000 homes during his career.
As an expert in Kitchener Waterloo's Real Estate market, and the local community, Peter has insight that other Realtors cannot offer. You can trust that there isn't a situation Peter hasn't handled, ensuring a smooth transaction from start to finish.
Peter is just a click away:
Instagram: @peterschneidertakemehome
E-Mail: peter@takemehome.ca
Getting to know you, your needs, and your family, is something Brenda values. Helping people own Real Estate, feel connected to their community, and build wealth is what gives her purpose.
Born & raised in Waterloo Region, Brenda has helped countless families during her 14 years in Real Estate.
Brenda has a background in marketing, and a designation as Accredited Buyer Representative. She truly understands Buyer needs and motivations, and knows how to market your home to find the right Buyer.
Brenda is just a click away:
Instagram: @brendasellshomes
E-Mail: brenda.milmine@remax.net
Ellie values greatly the trust her clients place in her. She strives every day to exceed your expectations.
After 10 years working locally as a dental professional, Ellie made the decision to pursue a career as a Realtor and follow in her father-in-law's footsteps. As someone who has always strived to provide caring and attentive service to her clients, Real Estate is the perfect fit.
Since beginning her work as a Realtor in 2020, Ellie has provided honest, hardworking service to all her clients through the buying and selling process. Always putting you and your goals at the forefront.
Ellie is just a click away:
Instagram: @ellieschneidertakemehome
E-Mail: ellie@takemehome.ca
Debbie has been our full time Client Care Coordinator for over 22 years. She skillfully manages client relations for our team.
Debbie eagerly provides top notch customer service to ensure the most positive experience for you through your move. Our clients have always expressed their appreciation and enjoyment working with her.
Debbie is just a click away:
E-Mail: debbie@takemehome.ca
Brenda is a hard working and dedicated realtor who has helped us purchase our first and second home. She provided us with honest and helpful feedback through both the home buying and home selling process. She listened to our needs and helped us find our forever home! We loved working with Brenda so much our first time buying that when it was time to move and sell our first home, we knew without a doubt to ask Brenda for her help again!
Ellie and Peter were terrific to work with, we couldn't have been more fortunate to have their support as they helped guide us through finding our home! During pandemic times and at the point of a very lively housing market. Happy to be their clients - and grateful for their friendly and professional approach.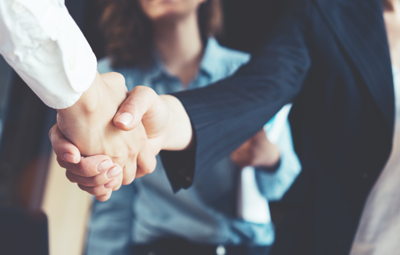 Peter was very professional. Great knowledge of the market. Great advise on submitting offer. We are enjoying the new house. We are glad we were able to get it.
In this atypical market (I hope), I really appreciated Peter's experience and knowledge in predicting and obtaining the best possible outcome.
Understanding Your Unique Home
Pricing Strategy
Professional Home Staging Consult
Virtual Tour / Matterport
Detailed Floor Plans
Professional Photography
Interactive & Print Storytelling
Global Exposure
Advanced Analytics
Digital Marketing
Marketing Your Home - In-Depth Review
Understanding Your Unique Home
Your property is unique and it's our job to understand and communicate the lifestyle connected to your home and match it to the right buyer. We spend the time to get to know your goals, your home, and your community in detail.
Pricing Strategy
It is our duty to follow local market trends to give you the market value of your home. By conducting a market evaluation on your home we are able to show you how your unique home compares to others nearby that have recently sold, and what you can expect your home will sell for.
We have sold thousands of homes in Waterloo Region; pricing homes is what we do. We are dedicated to keeping ourselves up to date on the ever changing market.
The way your home will look staged to be sold is quite different from how it looks as you live there from day-to-day.
First impressions are important. We have one opportunity to appeal to potential buyers, and that happens in the first 10 seconds of entering the front door.
A Professional Home Stager will advise you as to the best way to present your home to maximize it's full potential.
3D tours offer the unique ability for buyers to walk through your home from the comfort of theirs.
Think of this as a virtual tour personalized to each potential buyer. Viewers not only explore your home online--they choose how to move through the rooms. The experience is active rather than passive.
When it is not possible to visit a home in person, virtual tours ensure your home is being viewed by all possible buyers.
Your home will receive a custom floor plan mapped by a professional.
Floor plans will be made readily available to prospective buyers to assist them in visualizing the flow of your home, to determine how well it will suit their needs.
Your home is a high-value asset and a cherished place of belonging. We believe the marketing of your home should convey its true worth.
Professional photography is the foundation of property marketing and essential for visually communicating the story of your home. We are committed to using top-of-the line professional photographers.
Interactive & Print Storytelling
Interactive storytelling is a way of bringing together narrative design and different types of media to create immersive experiences for home buyers. Elevating the conversation above simple features, we focus on the unique lifestyle that embodies your property and community.
Print storytelling provides something tangible for buyers to walk away with. Featuring compelling designs, rich narratives and vivid images to tell your home's story. Our brochures ensure your home stands out above the rest.
With advanced analytics tools, we'll always know how your property performs online.
Discover how many unique visitors view your listing and measure their level of engagement.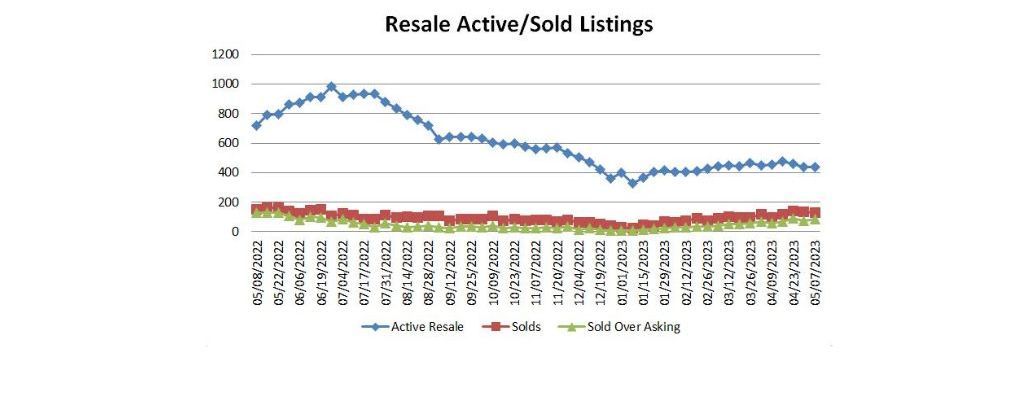 As the online world increasingly becomes the primary source for property searches, it is more important than ever to employ a marketing strategy of diverse visibility and captivating content to get your home noticed. Our job is to filter through the complexity and to design a customized marketing program that sets your home in front of the right demographic of buyers.
Posting on MLS is not enough. It is critical that your home is strategically posted on various digital platforms to get maximum visibility - on numerous listing portals, social media channels, and websites.
How Do Buyers Find Their Homes.
It's important to understand how Buyers search for their dream home....
People buy on emotion, not logic!
DIY or a Discount Brokerage?
Facts You Need To Know
80% of all qualified buyers never even consider private sales when shopping for a home (Wikipedia).
Of the remaining buyers (20%) their #1 motivation is to save on commission and purchase a home 5-6% less then market value.
Mortgage companies have policies that are much less likely to approve a mortgage from a private sale.
Agents have expertise when marketing your home.
The vast majority of private sellers eventually use a Realtor.
Who are you letting in your home? What is their motivation?
Most realtors get mortgage approvals for buyers before they show your home, eliminating the buyers that waste your time.
Realtors get honest feedback of your home after each showing to identify the "real" objections and address them.
We have negotiated 1,000's of offers keeping our client's best interest in mind. We understand and read a buyer not only by what they say but, also by their body language.
Home inspectors are often used by buyers to try and re-negotiate the sale price. We have knowledge and skills to work in your favour and dispute buyers claims made by some home inspectors.
Selling a home is the largest financial transaction that most people ever make.
Why waste your valuable time and money?
Hire a Realtor first.
St. Mary's Hospital
What is Share the Love?
The second annual Share the Love Campaign highlights all the different ways the community has supported the foundation and the hospital over the last year. Starting this week, each day, there will be a special thank you message for donors, volunteers, hospital staff, and more!
A heartfelt thanks to the vast array of amazing supporters who show they love St. Mary's General Hospital every day!
Follow the foundation on social media and join in on #StMarysShareTheLove!
Visit their website to learn more.
Just a few Client Appreciation Events
-National Home Show in Toronto
-Movie Night
-Thanksgiving Pie & Pumpkin pick up with Donations to the K-W Food Bank
-Bingemans' Gift of Lights
You are the reason we do what we do.
As a valued client of the Take Me Home Team, we happily welcome you into our Client Appreciation Program!
We love to show our appreciation for the trust you put in us!
For the opportunity to discuss with you the sale of your home.
By the way, referrals are an important part of our business.
If you have any family or friends we can help, please keep us in your thoughts.

Peter Schneider, Sales Representative
peter@takemehome.ca
519-589-3554
Brenda Milmine, Sale Representative
brenda.milmine@remax.net
226-220-0885
Ellie Schneider, Sales Representative
ellie@takemehome.ca
226-989-8753
Debbie Thomas, Client Care Coordinator
debbie@takemehome.ca
519-888-7110 ext 230
180 Weber St South, Waterloo, ON N2J 2B2
Each office is independently owned and operated. Information deemed reliable, but not guaranteed. Not intended to solicit sellers or buyers under written contract with another REALTOR®.